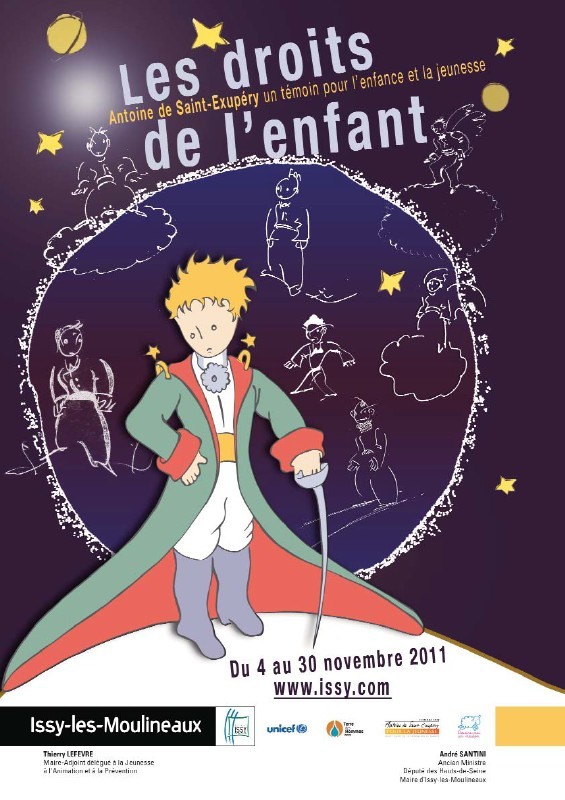 Issy-les-Moulineaux: children meet the Little Prince

As a worthy way of marking the fifteenth anniversary of the Rights of the Child, the town of Issy-les-Moulineaux on the outskirts of Paris has dedicated the month of November to a celebration of Antoine de Saint-Exupéry and his Little Prince.
Children under six are invited, with their families, to an exhibition entitled "Les Petits Princes d'Issy et de Guro", at which the children of Issy-les-Moulineaux and of  Guro (a town in South Korea twinned with Issy) offer the public their vision of the Little Prince in the form of drawings and paintings (from 4 to 30 November).
Children aged 6-11can try their hand at collaborative drawing thanks to the "Draw us a sheep" animation (information and bookings on: 01 41 23 80 00).
There is also talk of attractions such as an exhibition of models and installations made in Issy's arts workshops, or a performance of key scenes from The Little Prince in English, by local youngsters.
More information coming soon. Find out more on: www.issy.com