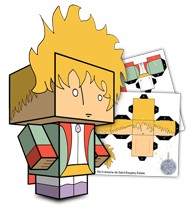 Paper Toys are all over the web and inspired us with the idea of setting our own Internet visitors a simple challenge: create your own Little Prince Paper Toy. You have two choices: either you can download a pattern (PDF or PSD) from which you design your own Little Prince, or you create your very own Paper Toy from start to finish. You have until 25th June to submit your creation, by e-mail, to our competition partner Paper Toys Art.
Prizes on offer: the famous and rare Little Prince figurine by How2Work, and a Jean-Louis Scherrer pen set (offered by Réunica).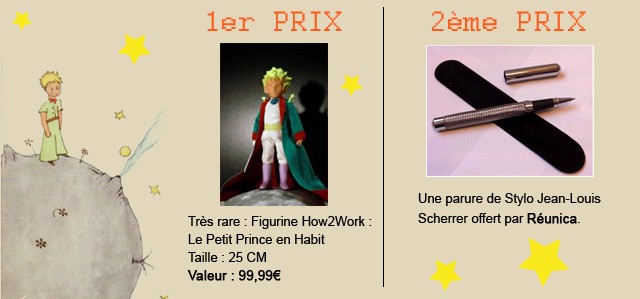 To find out more, visit the Paper Toys Art website.