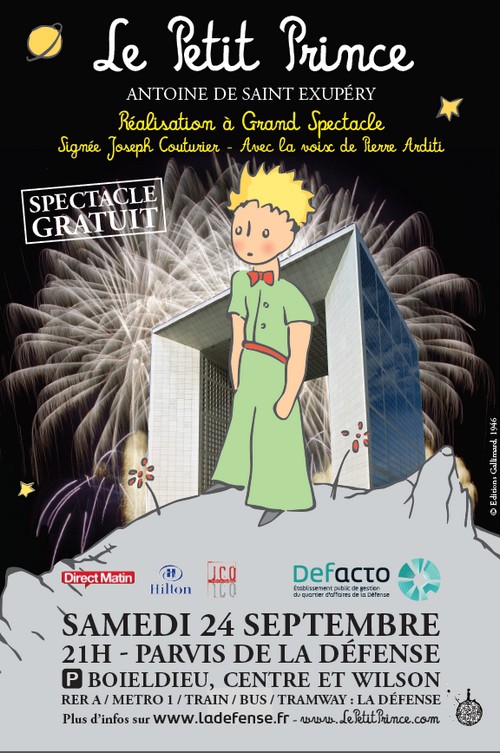 The Little Prince: coming soon to La Défense…

The summer holidays are coming to an end, but there's still something to smile about: on 24 September, the Grande Arche de la Défense will be the backdrop for a son et lumière show directed by Joseph Couturier.
The show was first staged in 2000, to mark the 100th anniversary of Antoine de Saint-Exupéry's birth. Now it's back, in a new production. The Little Prince and his planets are brought to life with pyrotechnics and video and laser technology. French actor Pierre Arditi provides the narration for this spectacular event.
Find out more: http://www.artifice-couturier.com