In partnership with IWC, the Saint-Exupéry Youth Foundation raises funds to fight against illiteracy
A unique piece of luxury Swiss watchmaker IWC Schaffhausen has been auctioned as part of a sale of valuable watches organized by Sotheby's Geneva. This unique piece, the Big Pilot's Watch Perpetual Calendar Edition « Le Petit Prince » in platinum, got a new owner for the sum of CHF 173,000. This amount allows IWC and Antoine de Saint-Exupéry Youth Foundation to build a school and a library in Cambodia, contributing to fight against illiteracy.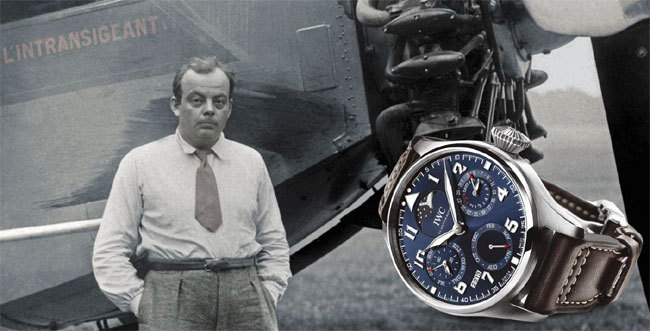 With this sale, we pay tribute to the commitment of the Foundation in the fight against illiteracy. For a company like ours, that found success in the world, it seems natural to assume social responsibility. This is why we supports the Saint- Exupéry Estate and their charitable foundation since 2006,with the humanitarian values ​​defended by the famous pilot and writer , commented Georges Kern, CEO of IWC Schaffhausen , about this auction.
Nephew of Antoine de Saint- Exupéry and Director Saint-Exupéry – d'Agay Estate, Olivier d' Agay welcomes the outcome of the auction : The highest bidder has not only gained valuable single piece , it can be also certain that his contribution will be bound in a manner entirely appropriate . The proceeds of the sale will enable us to help provide educational training and thus a better future for Cambodian children. Reading is the key to development and personal growth .
Sipar and the fight against illiteracy in Cambodia
The Foundation works closely with SIPAR, a non-governmental organization that daily struggle against illiteracy in Cambodia. At stake: access to books. Libraries and training centers had already helped more than two hundred thousand children access to books as well as literary activities. Bus-library provide reading materials in remote areas, and Sipar monthly publishes  articles in Khmer language , including  » The Little Prince  » by Antoine de Saint-Exupéry. A new school building with five classrooms and a library is currently under construction at Roluos, a village in the province of Siem Reap. The school opening is scheduled for spring 2014.
We would not have been able to fulfill our mission without the help of committed partners like IWC Schaffhausen , says Olivier d' Agay. IWC is closely linked to the world of aeronautics and shares the values ​​of Saint-Exupéry. We work together to ensure that young people can build their own future and we encourage them to take responsibility and play an active role in society.
IWC is associated with the image and values ​​of Antoine de Saint-Exupéry for many years .
Antoine de Saint- Exupéry is still a model of courage, a pioneering spirit , perseverance and passion, says CEO of IWC Georges Kern . His willingness to make things happen is exemplary. As a company assuming social responsibility , IWC is proud to be partner of the Antoine de Saint- Exupéry Youth Foundation since 2006 .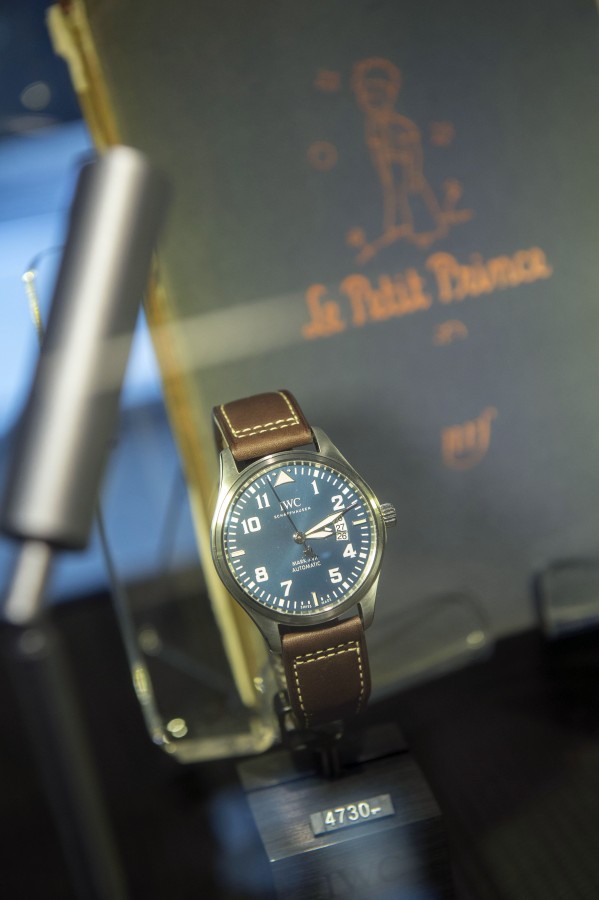 Since the beginning of the collaboration with the Antoine de Saint- Exupery Estate, IWC commemorates the unforgettable French writer and pilot by creating special editions of Pilot's Watches .
During the early years of this partnership, the limited Pilot Watches special editions were dedicated to his literary works. In 2006, the Pilot's Watch Chronograph paid tribute to the novel  » Night Flight . » In 2007, the Pilot's Watch Automatic honored « Mail South » and in 2008, the Pilot's Watch UTC , evoked the poetic work  » Wind, Sand and Stars . » In 2009 and 2010 , IWC launched the Big Pilot's Watch Edition, as a tribute to all of Antoine de Saint Exupéry's work. In 2011, we chose for the special edition the so appreciated Big Pilot's Watch Perpetual Calendar, a rare piece , and for 2012 , year of the IWC Pilot's Watches , the Pilot's Watch Antoine de Saint Exupéry ChronographeEdition , which recalls the passion animating the pilot , writer and humanist. In 2013, it is probably the most famous little boy in the world that draw attention on him. Even after seventy years , the Little Prince has its fans , still fervent , who travel with him in an unforgettable journey.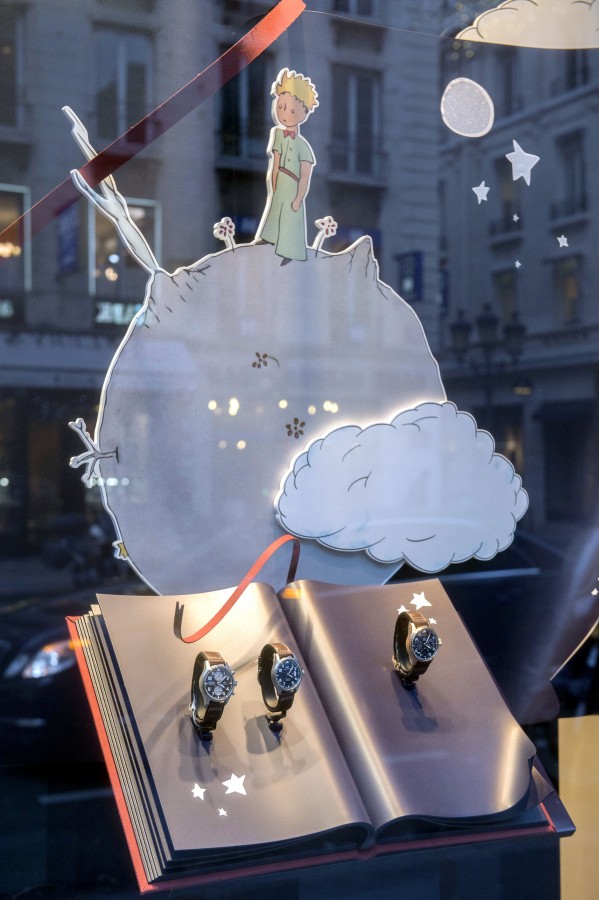 The IWC boutique, located at 15 rue de la Paix in Paris, offers visitors an insight into the world of Antoine de Saint-Exupéry. On the second floor of the store, we are entering a calm and bright space, which revives the personal belongings of Antoine de Saint-Exupéry and rare editions of The Little Prince. The huge paintings by Manolo Chrétien, printed on aluminum sheets from the 1960s to 1970 which were used in construction of planes, are a portrait of the writer-pilot.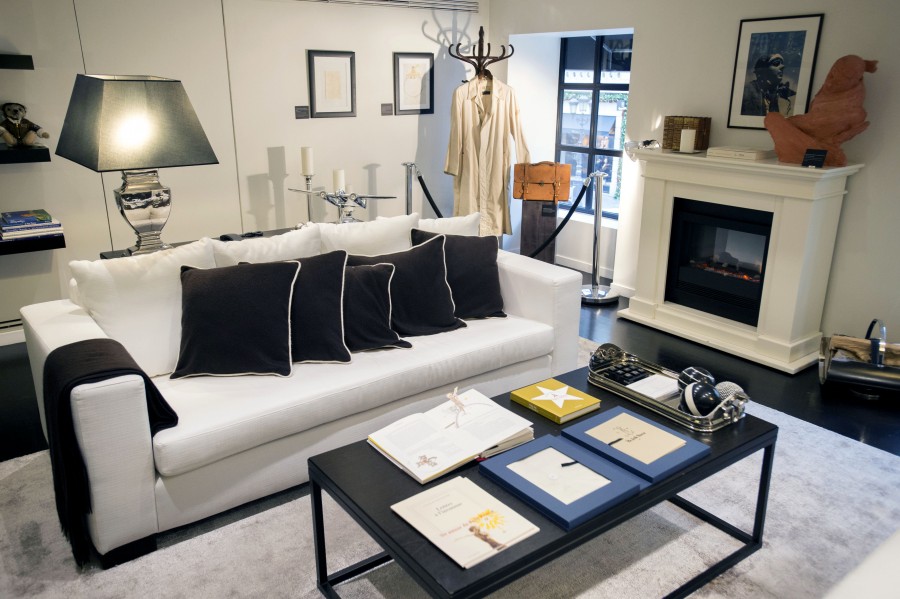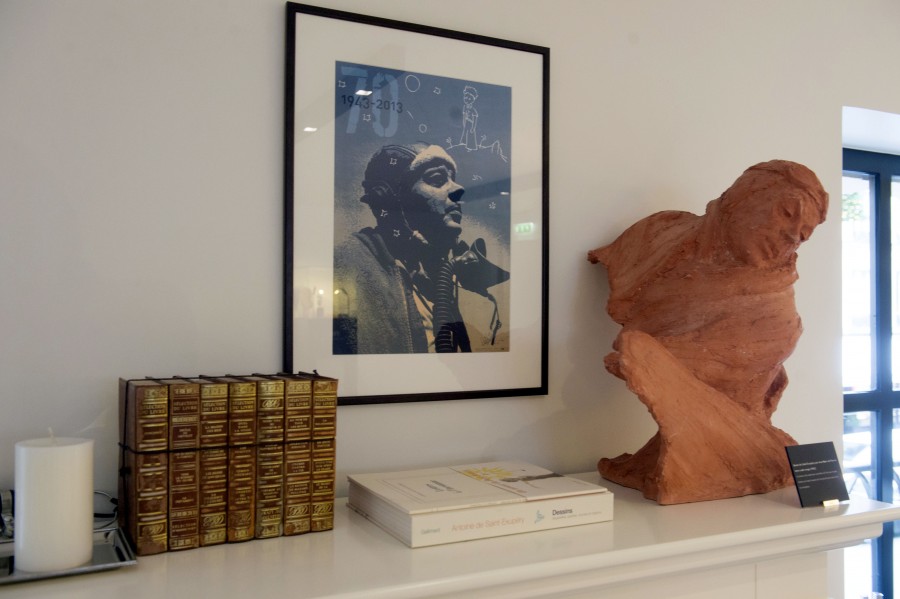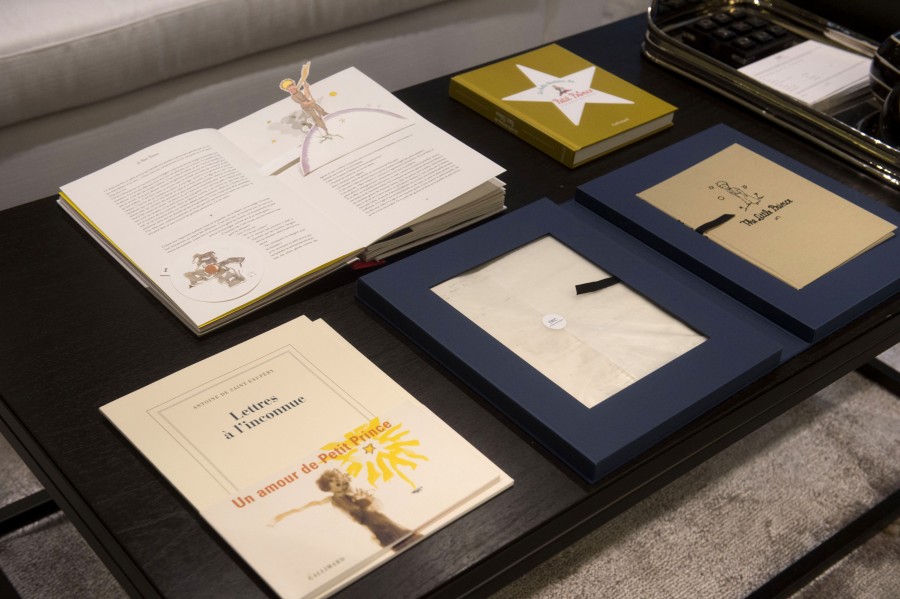 Feel free to come and sit and browse a few pages, admire the works of art and luxury items, or visit the Antoine de Sint-Exupéry personal belongings. This confidential and friendly exhibition will end in mid-January.
IWC Boutique
15 rue de la Paix, Paris, France
Exhibition in second floor, open access
Until mid-January