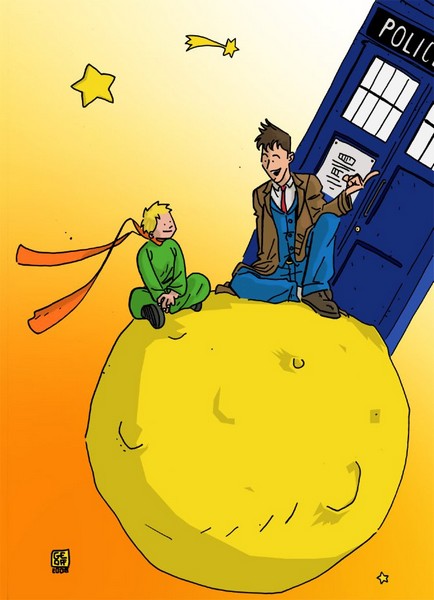 When a graphic artist "organises" a famous meeting

Geoffo is a graphic artist who is well known in the world of French comics for his bold style. As a firm fan of popular culture, Geoffo was responsible for bringing together the famed Doctor Who and the Little Prince on asteroid B 612. Two illustrious travellers meeting up and swapping stories of their adventures and discoveries – what might they have to say to one another? We leave it to you to imagine.
Geoffo is the creator of Vic Boone, a private eye operating in a 1950s sci-fi world: these two pages will give you a taste.